The unclaimed bodies from the City Cemetery's potter's field were reportedly exhumed and moved to the County Farm beginning in September 1872. The County Farm, also known as the County Poor Farm, located in the township of Jefferson (today's Jefferson Park within the Chicago city limits) has a confusing history of its own. The dead who were buried within these grounds, include those who died in the county's "Insane Asylum", unclaimed victims of the Chicago Fire, and others, including "inmates" who lived within the grounds during its various functions. It later became known simply as "Dunning", the family name of the original owners of the town of the same name located within Jefferson Township.

In my audio conversation with David Keene, we spoke of his work as an archaeologist who was hired to excavate the grounds when a real estate developer bought the land to build houses and unexpectedly found skeletal remains in the abandoned cemetery. Ultimately, it was discovered that there had been three cemeteries on the grounds. The photographs on this page show a three-acre parcel of the original grounds that was set aside from the development for a memorial to the dead who were buried there.

Curiously, with all the attention to the individual histories of the groups represented on the bronze plaques within the memorial site, there is no mention of the thousands of bodies that were reportedly reinterred here from the City Cemetery's potter's field.


Scroll to the RIGHT ------>>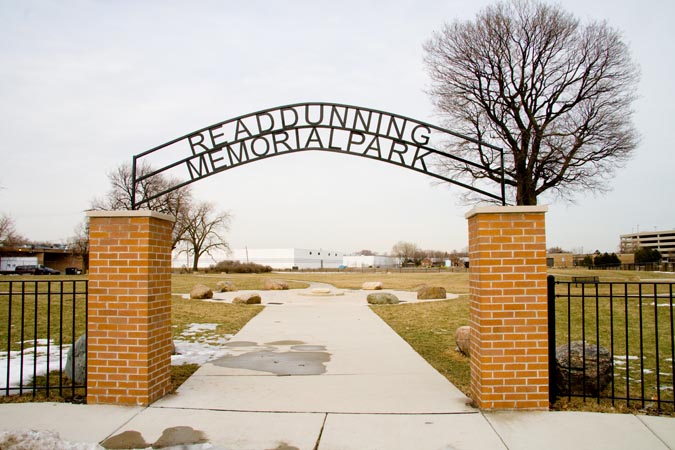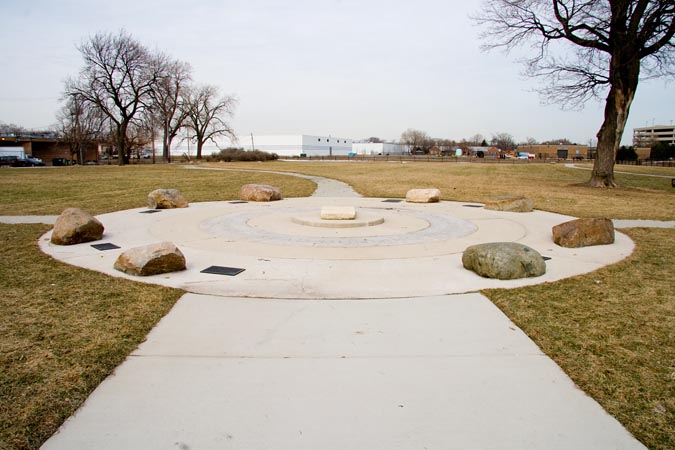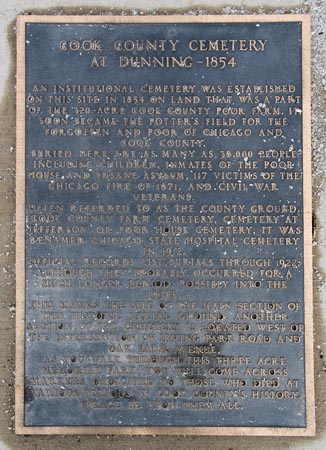 COOK COUNTY CEMETERY
AT DUNNING - 1854

An institutional cemetery was established on this site in 1854 on land that was a part of the 320 acre Cook County Poor Farm. It soon became the Potter's Field for the forgotten and poor of Chicago and Cook County.
Buried here are as many as 38,000 people including children, inmates of the poor house and insane asylum, 117 victims of the Chicago Fire of 1871, and Civil War Veterans.
Often referred to as the County Ground, Cook County Farm Cemetery, Cemetery at Jefferson, or Poor House Cemetery, it was renamed Chicago State Hospital Cemetery in 1912.
Official records list burials through 1922, although they probably occurred for a much longer period, possibly into the 1930s.
This marks the site of the main section of this historic burial ground. Another section of the cemetery is located west of the intersection of Irving Park Road and Oak Park Avenue.
As you walk through this three acre memorial park, you will come across markers dedicated to those who died at various periods in Cook County's History.
Peace be upon them all.