Chicago News, November 10, 1903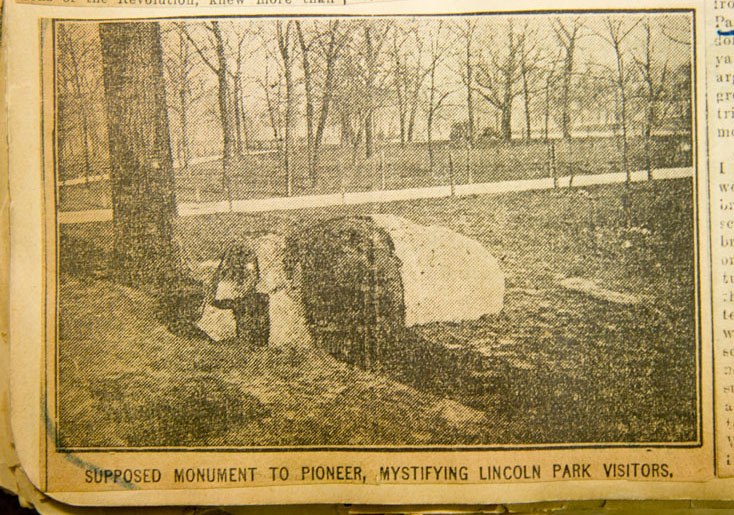 Prior to the dedication, without any fanfare, the boulder arrived and was placed in Lincoln Park, causing some confusion among park visitors. This newspaper photograph pictured the rock from behind, obscuring the plaque in its reproduction, further mystifying its readers.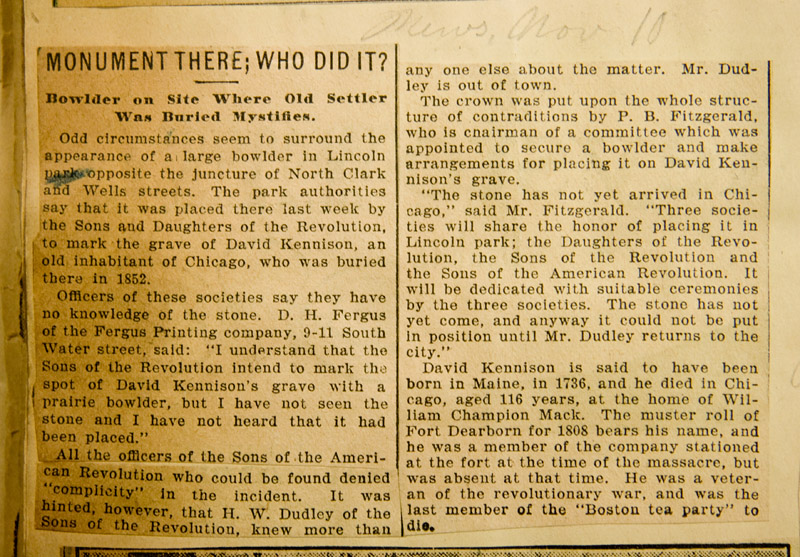 These images of newspaper articles are from a clippings file scrapbook in the Chicago Park District Archive.
They are reproduced by permission and courtesy of the Chicago Park District Special Collections.

Chicago Chronicle, November 10, 1903