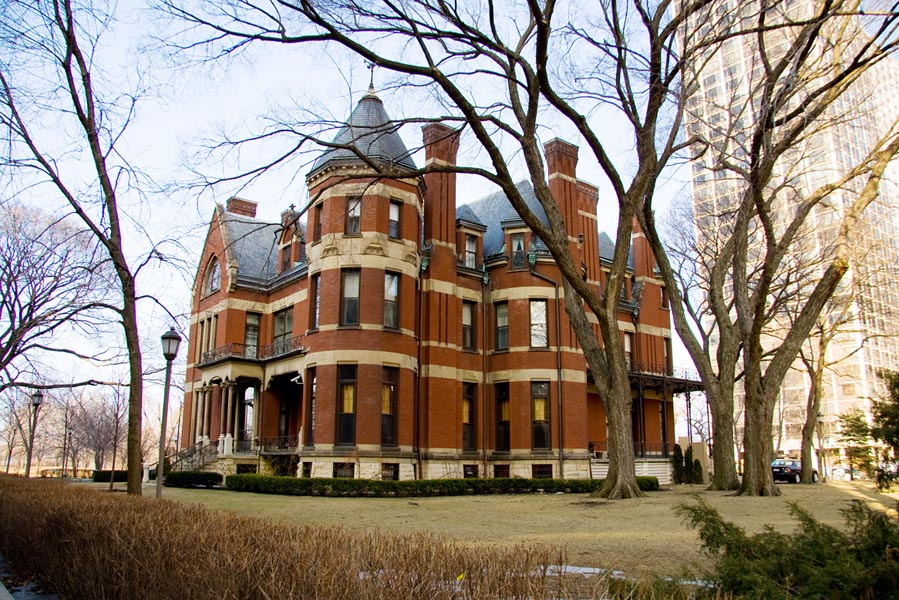 March 2008, view looking northeast from State Parkway

Scroll to the RIGHT ------->>

Chicago Daily Tribune, January 15, 1882



Archibishop Feehan continued clearing the Catholic cemetery grounds, which Bishop Foley had begun after the Chicago Fire of 1871. The first Catholic disinterments began in 1860, with the opening of the new Calvary Cemetery on the southern border of the town of Evanston, at the Lake Michigan shore.

After having State Street (today's State Parkway) and Burton Place platted through the former graveyard's landscape, the archbishop began selling surveyed lots to individuals, who sometimes would then divide the land and sell it again. In 1882, hotelier Potter Palmer paid the archbishop $90,696 for the frontage on the new Lake Shore Drive between Burton Place and Schiller Street. Lake Shore Drive, which was built as landfill, as part of Lincoln Park, was acquired by the archbishop through his riparian right to ownership of the grounds extending to the original lakeshore.

See more about the transformation of the Catholic cemetery grounds in the Building the Gold Coast section, and the lawsuit the Catholic archbishop won against the Lincoln Park Commissioners to acquire the landfill land, in The Archbishop Vs. The Lincoln Park Commissioners section.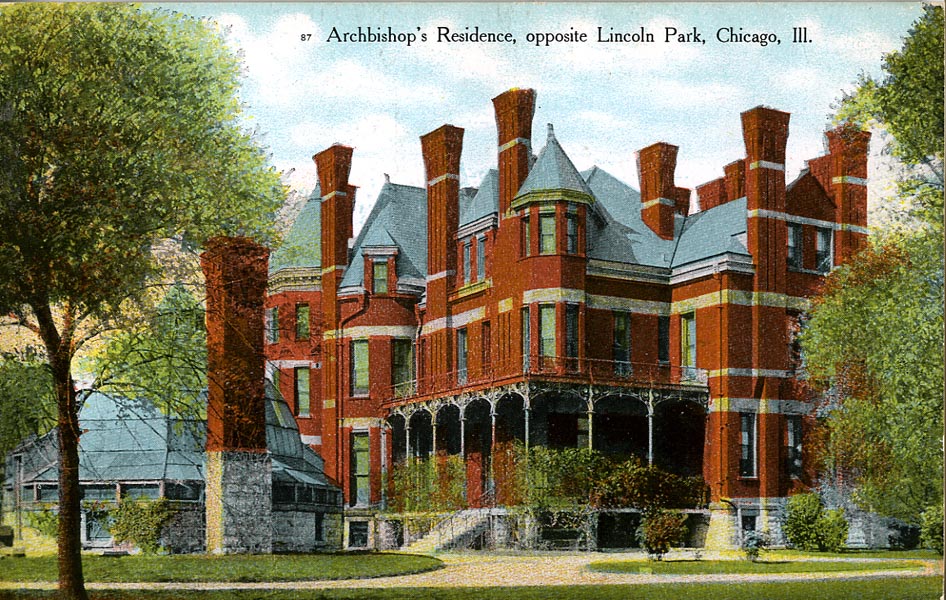 1911 postcard, view looking northwest from Astor Street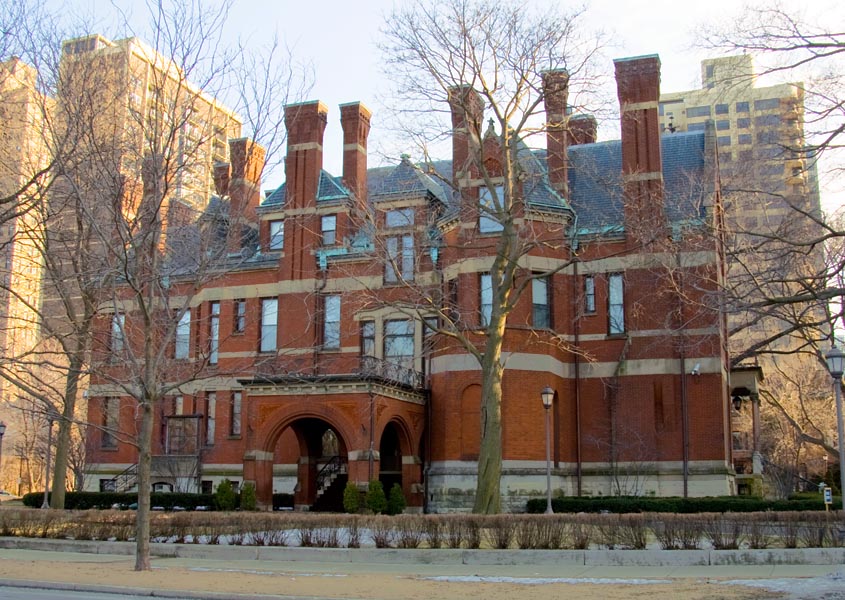 March 2008, view looking south from North Boulevard