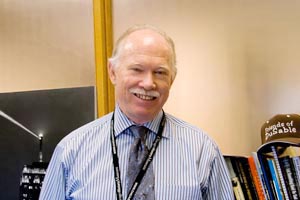 Listen to or download the 30-minute conversation.
Russell Lewis is the Executive Vice President and Chief Historian of the Chicago History Museum. We had a conversation about this project and he spoke generally about Chicago historic research. We also discussed the 1998 excavation in Lincoln Park during the construction of the museum's parking facility, and he told the story of John LaLime, whose skeletal remains are in the collection of the Chicago History Museum.

John LaLime's skeleton, of which there are questions regarding its authenticity, is presented on the right. The illustration is reproduced from the 1893 book, The Chicago Massacre of 1812, by Joseph Kirkland.


Chicago Tribune, July 21, 1891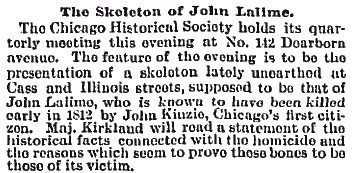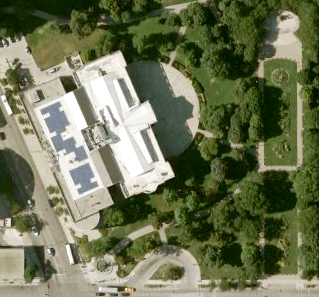 Chicago History Museum is located on the northeast corner of North Avenue and Clark Street. The Lincoln monument and garden on the right, leads south into Dearborn Street.