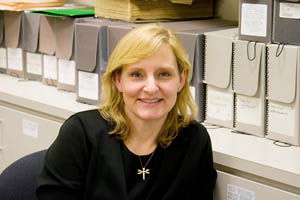 Listen to or download the 30-minute conversation.
_______________________________

Julia Bachrach is the Chicago Park District Historian. We met at the Park District's Special Collections Archive, where she told me how the archive was formed, and we discussed the very early years of Lincoln Park, its landscape and the early park system.

The historical maps presented at the right, are mentioned during our conversation.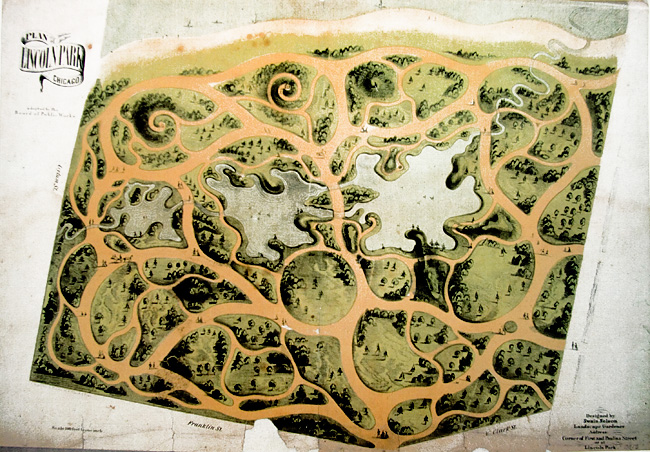 By permission and courtesy of the Chicago History Museum

.

Plan of Lincoln Park, by Swain Nelson. This early plan of the park covers the grounds from today's Wisconsin Street, north to Webster Street, and from Lincoln Park West, east to approximately Cannon Drive, as pictured to the right.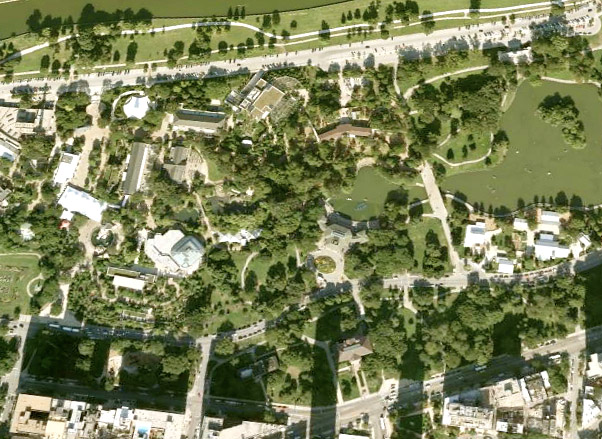 Google EarthTM satellite image of Swain's plan area. These fifty acres were part of the City Cemetery, but were never used for burials. This was the original park, called Cemetery Park for at least two years, then Lake Park in 1865, then Lincoln Park in honor of the slain President in September, 1865. See more about the early history of this area, here.



1899 map of Lincoln Park from I.J. Bryan's, Report of the Commissioners and a History of Lincoln Park