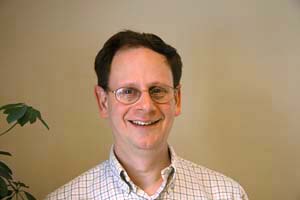 Listen to or download the 24-minute conversation.
_______________________________

Jon N. Austin is the Executive Director of the Museum of Funeral Customs in Springfield, Illinois. We met at the iron coffin display in the museum, depicted at the right, where we discussed the Fisk Metallic Burial Case in the collection. We also talked about funerary customs during the 19th century, and the age-old fear and fallacy of being buried alive.

See also, The 1998 Excavation and the Undertaker sections of this Web Site.

An iron coffin was found in Lincoln park during the 1998 excavation. A video recording of the removal of the iron coffin is presented in that section.

Scroll to the RIGHT ----->>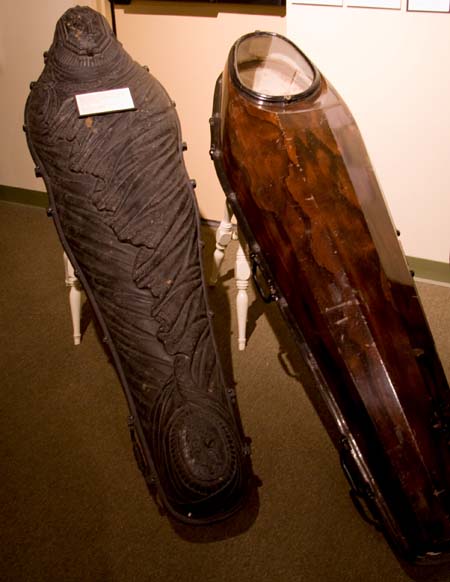 The iron coffin display in the Museum of Funeral Customs.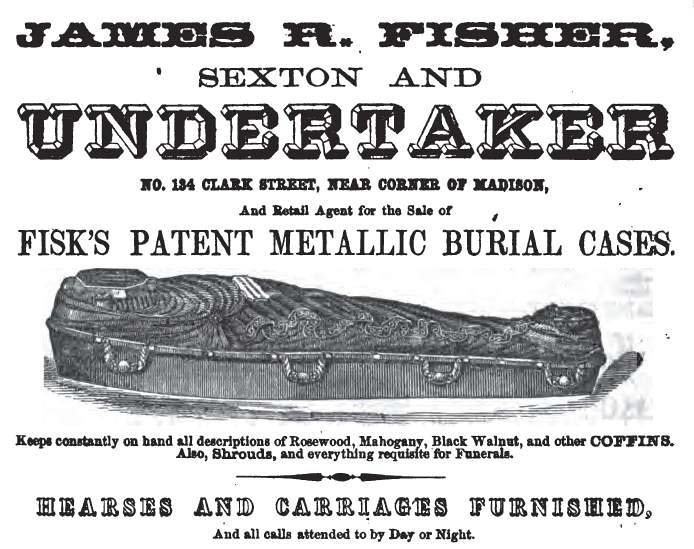 Undertaker ad from the Chicago Directory of 1855.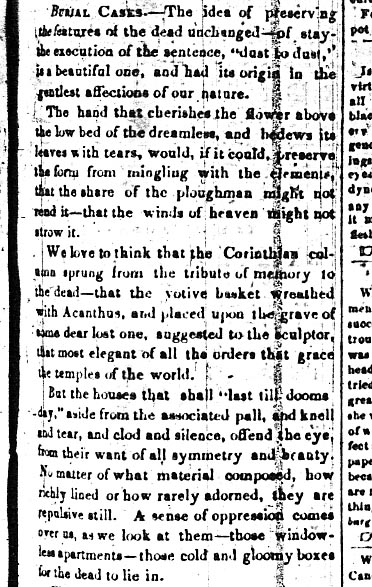 Chicago Daily Journal, May 29, 1851
(article continued from column at the left)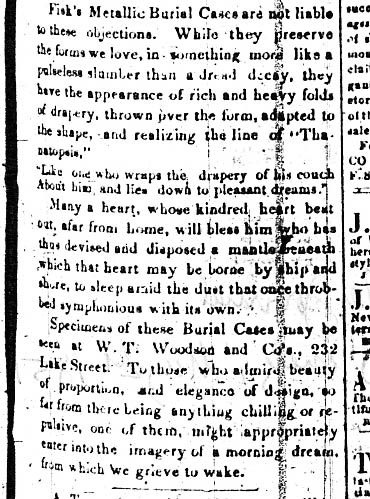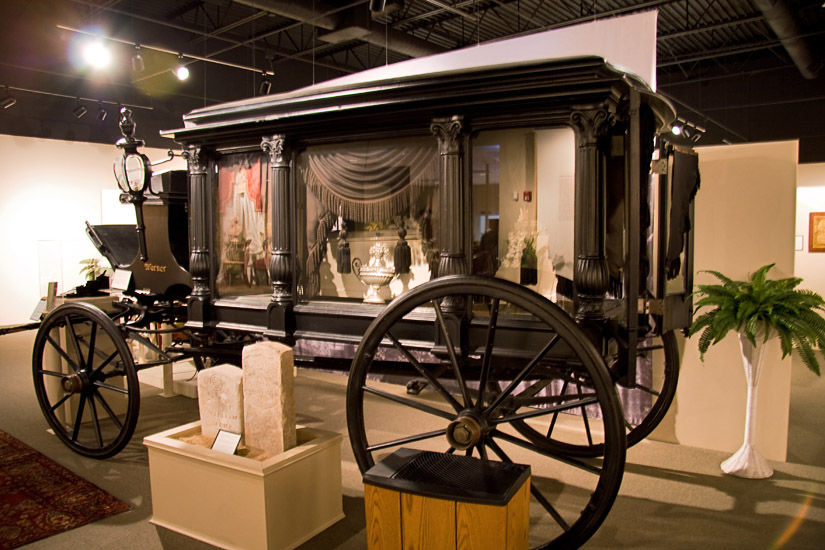 An exhibit at the Museum of Funeral Customs